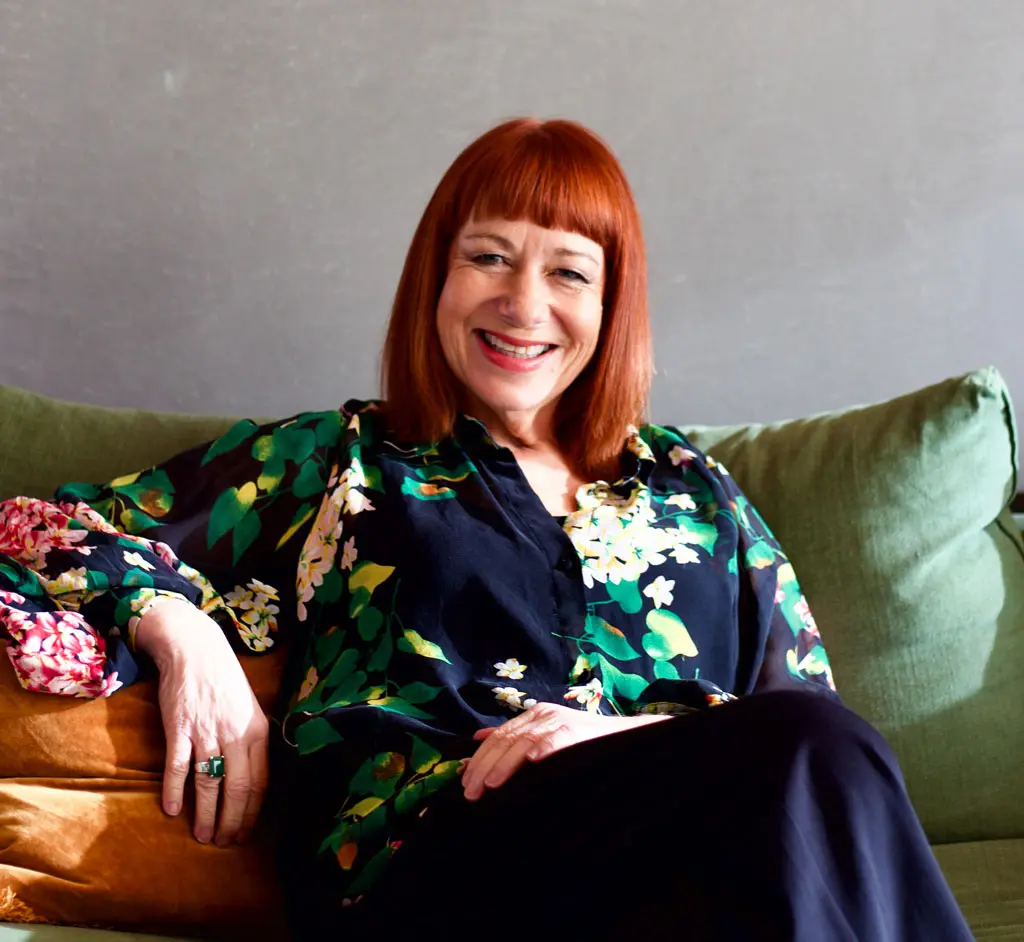 Kerry Jackson
My career has had a strong focus on home and living for close to 30 years. From owning a gift & interiors store through to being a head buyer for bed linen, gifts, furniture, and textiles for some of New Zealand's leading retailers. I am passionate about fabric, colour & art, and creating gorgeous home spaces. I have studied Interior design, and have been a successful abstract artist in my spare time … that was back when I had some!

I started M.M Linen 9 years ago with my business partner Henry Rawson who is based in the UK, and who was a trusted supplier I met during my time as a buyer. He owns a global business 'Small World' – a Scope 3 Carbon Neutral Company which manufactures and supplies bed linen to leading retailers globally. This allowed us access to his own mill, and some strong partnerships with other factories to source our range, along with introductions to some leading retailers across the globe. We are fortunate to work with his committed management and admin team in various countries, along with some very talented artists.

Taking the plunge to create my own brand after just turning 50 was daunting and exciting at the same time! We were lucky to have support from stores like McKenzie & Willis, Ballantynes, H & J Smith and Smith & Caughey's, who committed to our collection. I love working with passionate retailers and other creatives and feel grateful to have an amazing team of supportive staff here in Christchurch and stockists who have been such an important part of the brand's journey across New Zealand.

Having always loved fashion, and unique floral and graphic textiles paired with on-trend colours, my goal was to curate a collection that reflected this look and a signature botanical feel for M.M Linen. Every season I brief our talented artists who create fabulous individual prints, each having their own handwriting to give that point of difference to our range. We have now produced 18 seasonal ranges to date, and the brand has evolved to a wide offer of our signature digitally printed botanicals & florals, 22 momme silk sleepwear & bedding, a huge range of cushions, a textured collection of pure linen and velvets, along with the kitchen, tabletop, and outdoor product.

A real highlight for me over the last few years has been the brands' success in other countries. I visited John Lewis in the UK for years when I was a buyer, so when they chose to range M.M Linen, which soon became one of their leading bed linen brands, it was a real pinnacle of my career. We are soon to launch in Marks & Spencer and Next in the UK. A trip to New York Textile week, and meeting a large team of buyers from Bed, Bath & Beyond, saw the range going into over 150 of their stores throughout the US 2 years ago. This was soon followed by Linen House agreeing to distribute the range through South Africa and Australia and the placing of the brand in the largest Myer stores … another retail chain I have visited regularly and love. We now also sell throughout the UAE, and have a few other countries in the pipeline, with a stand at the prestigious brand hall of the Heimtex Fair in January 2023.

So here I am, having just turned 60, at the peak of my career and never loving it more. After selling the brand around the world, we are opening a store in August in my hometown of Christchurch which is so exciting … can't wait to walk through from our head office into our own store! I have no plans in winding down too soon, and my doctor is right next door!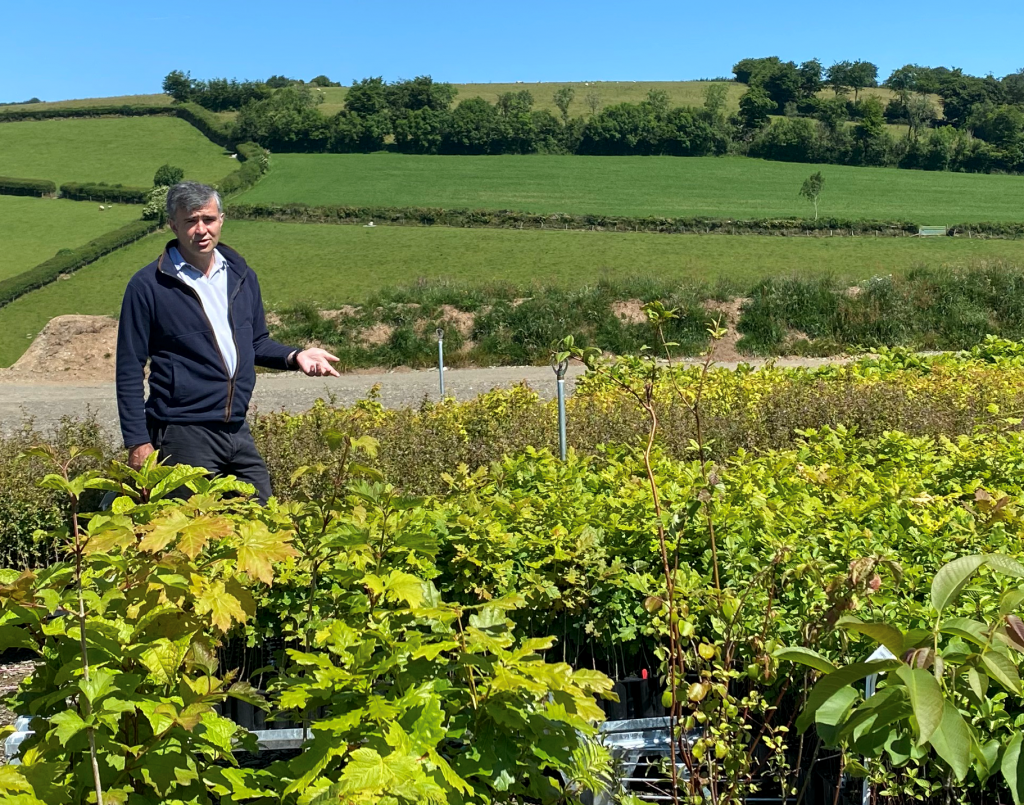 Henry Rawson
Kerry is great, and it has been a pleasure to support her on the M.M Linen journey over the last 10 years.

My investment in M.M Linen is an exciting and personally rewarding project as it continues to grow and expand into many new product markets around the world. Kerry's unrivalled passion for this brand is a truly motivating force.

My time with M.M Linen and subsequent visits to New Zealand has made it a place I have fallen in love with and I enjoy any time I can spend there. It is a truly lovely experience to be associated with a company like M.M Linen, a proud New Zealand company that promotes its island home, nature and the environment, in both its creative design direction from Kerry and through its decision-making at every level.

My business journey started in 1994, when I established Small World, and started supplying home textiles to the UK market. We opened our factory in 2003, and from there it has grown to supply customers right around the world.

All the companies I am involved with have been carbon neutral for many years, and are all continually striving to reduce their carbon baseline. We have made real and significant reductions in our baseline power consumption and consequent release of carbon, through investing in natural power sources, using recycled products where possible and using natural ventilation systems and lighting. Since 2010, we have achieved a 19% reduction in our scope 1 & 2 & 3 greenhouse gas emissions. Our factory is 85% solar powered.

However, it is an ongoing battle and we need to keep working at it. Only selling a quality product that we know will last a lifetime is important but we will need to consider further steps – perhaps rental and subscription models instead of sales.

As an Aries and someone who needs a constant supply of new projects I am currently involved in a mixture of businesses from Home Textiles, Crockery and Glass, Tree Propagation and most recently IT, the exciting world of AI awaits.

Being married to a designer for 30 years has made me aware of the value of supporting up-and-coming designers, and I am proud to have been able to support designers like Kerry to optimise their potential, bringing their designs to life in the form of products now stocked in retailers around the world.

I am very proud of the team of over 400 people I have around me. They are what allow me to continue to do what I love and to focus on new and exciting projects that recognise the perilous state of the environment.