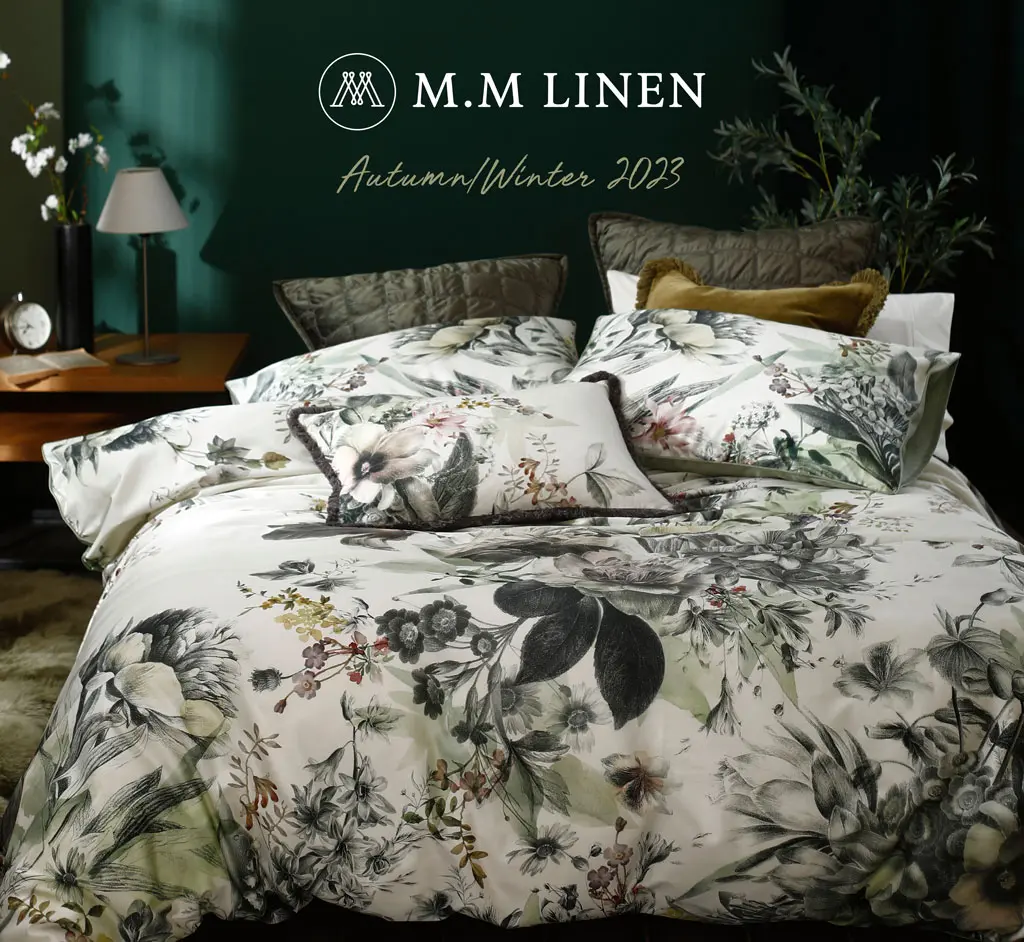 M.M Linen are the creators of elegantly designed, beautifully crafted bed linen and homewares. Timeless collections that will drape your home in sophisticated luxury. Made with care using the highest quality suppliers and fabrics, it is distinctive and affordable. Inspired by the rich and lush colours of delightful gardens, it is paired with the soft palette of nature.

Botanical and floral prints hand-painted by our artists, digitally printed on beautiful 220 thread count sateen are signature to the range. These are complemented by a wide range of velvet comforters, throws and euros to layer the bed and create a simply stunning haven.

We love the beautiful vintage bedrooms of Europe where bedspreads are very much a part of classical style. From simple pure linen to intricately embroidered cotton and velvets, the room collections are romantic, soft and dreamy.

Over 100 M.M Linen cushions complement the range with stunning prints, a variety of organic and luxe fabrics, and crafted features of embroidery and tassels. Stories are created to give inspiration for grouping together, and a wide range of plain velvets in stunning colours tie back with the patterns. Blankets and throws match back with the entire range in a mix of fabrics and textures including pure NZ wool.

We are passionate about creating bedroom and cushion stories that are artistic and unique, to transform rooms into serene or striking sanctuaries, whatever your style. Thank you for allowing us to bring our rooms to yours.